Many thanks to the authors below (newest at top) who have been kind enough to contribute to this page. It is very, very much appreciated!
~ ~ ~ ~ ~
Alexander Wallis – gothic medieval fiction (UK English)
The Way Knight: A Tale of Revenge and Revolution by Alexander Wallis (link to come)
Pauline Nolet is the person you want on your team when preparing to publish. Pauline delivers a very fast, accurate and personable service. She is friendly and supportive and industrious on your behalf. I wholeheartedly recommend her services.
~ ~ ~ ~ ~
Christine Dougherty – horror author (U.S. English)
I picked up fiction writing relatively late in life and found that all the rules of spelling, grammar, and punctuation had fled my atrophying brain. Luckily, I found Pauline. She is as careful as I am reckless, as informed as I am ignorant, and as keen sighted to my mistakes as I am blind to them. I would not release a book without Pauline combing it thoroughly, working out the kinks of twisted tenses with her detangling comb of knowledge.
Pauline makes everything make sense.
To find out more about Christine and her books, visit her website: www.christinedoughertybooks.com
 ~ ~ ~ ~ ~
Sharon Hannaford – urban fantasy author (UK English)
Pauline is the copy editor of my first full length novel, A Cat's Chance in Hell. Having a copy editor work on my 'baby' was an insanely nerve-wracking thought for a first time novelist. After working with Pauline I can honestly say that I will have absolutely no qualms or reticence in handing over any of my future writing into her very capable hands.
She is utterly professional while building a working relationship that borders on friendship.    She seems to have that innate knowledge of just where things need tweaking, and how to accomplish the changes, without changing the overall feel of the writing.  She is patient and knowledgeable, and fantastic at building your confidence even as she points out your critical mistakes. I love her personal touch and feel that she wholly respects my individual needs and requirements.
I will most definitely be working with Pauline again in the near future, and hopefully into the distant future as well.
To find out more about Sharon and her book, visit the Hellcat Series Blog, Facebook page or her Amazon author page.
~ ~ ~ ~ ~
W. Blake Heitzman – science fiction author (U.S. English)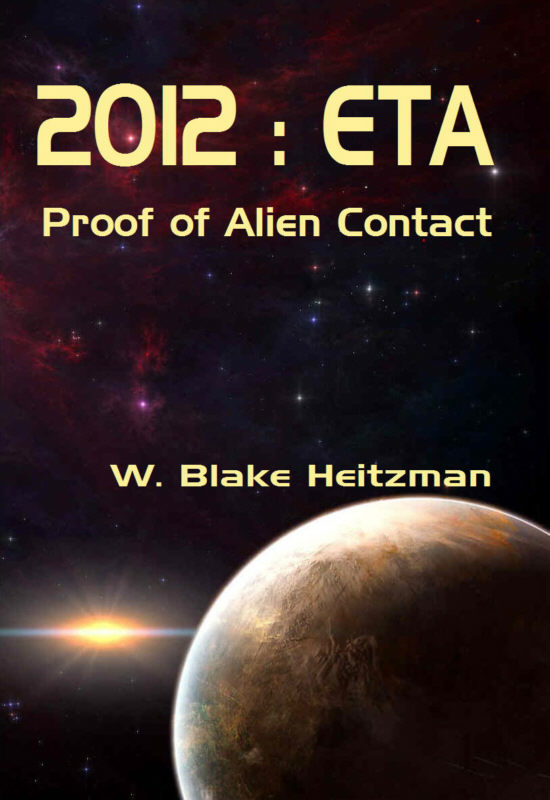 Before publishing 2012: ETA, I read it over many times and had a friend edit it. I thought it was darn near perfect and couldn't believe it contained the errors reported by my readers. It did. Even though my book is offered for free at Smashwords.com, I decided that I didn't want an error laden product representing me. I had Pauline edit one of my short stories and was so impressed with her diligence that I had her edit the whole anthology. Wow! It's such a good feeling to know that your book is clean. I'll never go to press without Pauline's review again.
To find out more about Blake and his books, visit his website, blog, Smashword author page or follow him on Twitter @navajobob
~ ~ ~ ~ ~
Micah Moss – non-fiction humor and productivity (U.S. English)
After writing NutJob: A Squirrel's Dozen Secret Tips To Productivity, I scoured every dusty corner of the internet to find a legit Editor.  I came across a couple of possible leads buried deep within the comment areas of writer blogs.  It turns out these Editors didn't even have websites!  Not only that, but their payment scheme was pretty loosey-goosey.  Color me "underwhelmed."  *Sigh*
Lo and behold, the magic of Twitter introduced me to Pauline!  After reading her meticulous website and going over her affordable and transparent fee page, I did a sample with her and ordered the whole enchilada that same day.  You can't go wrong with Pauline: she's friendly, professional, responsive, and worth every penny.  I plan on sending her a truckload of digital manuscripts.  Ask for a free sample!  (What have you got to lose?)
To find out more about Micah, visit him at his website micahmoss.com, Tumblr blog, or follow him on Twitter @micah_moss.
~ ~ ~ ~ ~
Leah Spiegel – YA romance/mystery author (U.S. English)
After all the success that I've had with my YA romance/mystery novel
Foolish Games
, the only bad critique that I continued to hear again and again was that my book had some misspellings and grammatical errors. I never imagined paying an editor to work on my book because I write for the love of writing and not for how much money I can make, but I couldn't believe how affordable Pauline Nolet's fees were for the quality of work she was willing to provide. After having my book edited by Pauline, I now know readers will enjoy the story I've written instead of the story I could have written better.
Thank you Pauline!
To find out more about Leah and her books, visit her website, blog, Amazon author page, or follow her on Twitter @Leah_Spiegel or @leahspiegel
~ ~ ~ ~ ~
Thank you all!