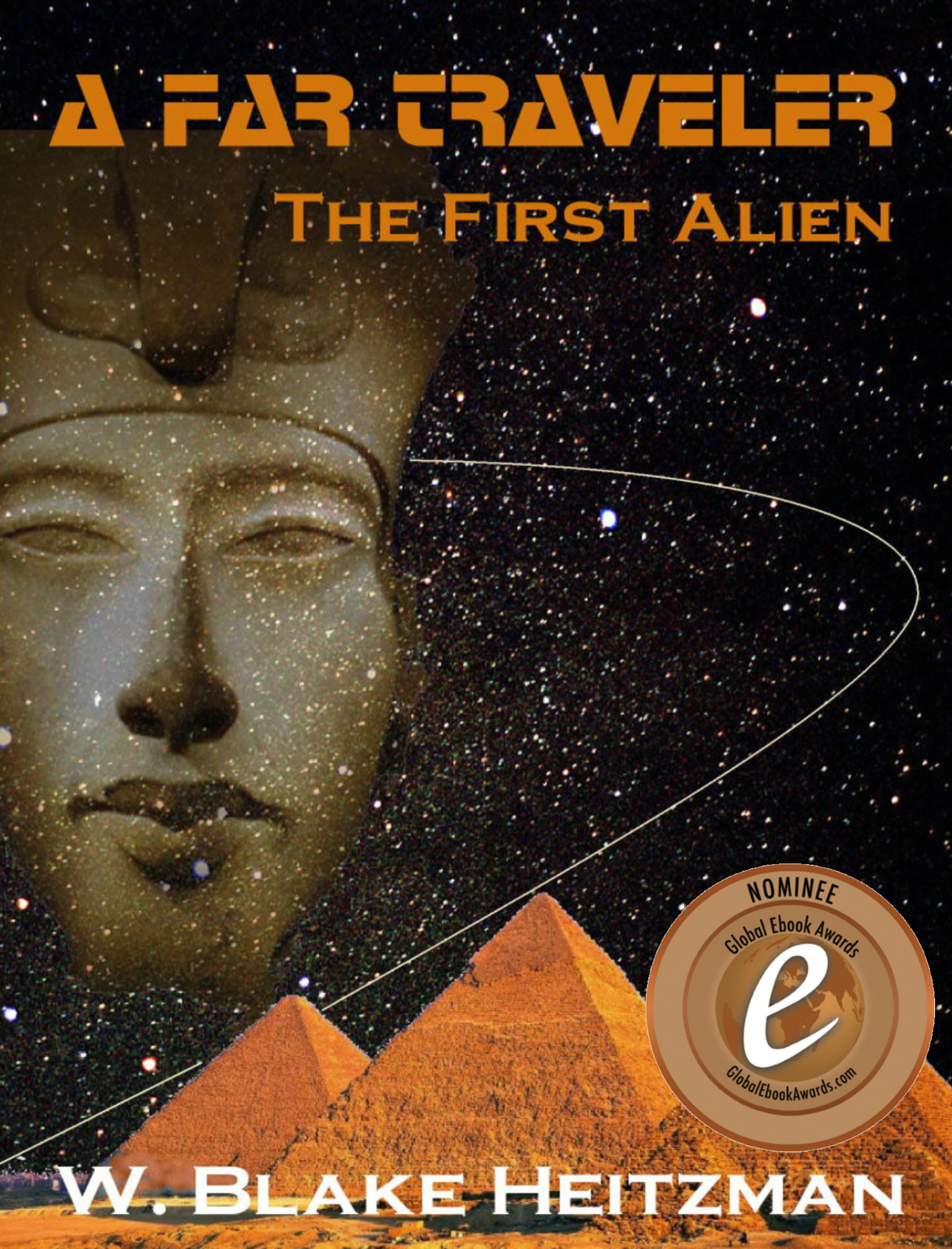 A retired professional engineer and one-time college math instructor, W. Blake Heitzman now writes science fiction and fantasy for the ebook market. His stories target young adult and adult readers. His first novel, A Far Traveler, has been nominated for a Global Ebook Award.
The Global Ebook Awards honor and bring attention to the future of book publishing: ebooks. Now in its second year, the Awards are in 72 specific categories. They are open to all publishers large and small so that a winner is the best in its category not just the best of small or regionally-published ebooks.
Ebooks can be read on everything from the desktop computer to the iPhone. Many devices, such as the Kindle and the Nook, are compact and have the capacity to store large volumes of reading material, making them perfect for travelers and people on the go. The convenience of electronic readers have led to their expanding popularity among readers of all ages.
On the publishing side, ebooks are less expensive to produce and deliver. The convergence of low costs and high demand attracts many writers to the ebook market, sometimes bypassing the traditional book process completely. Heitzman is one such author.
Science fiction and fantasy have surged into vogue. Along with them and just slightly this side of reality are alternative histories and paranormal investigations. One wonders if our palate will ever tire of it. While there is nothing new under the sun, A Far Traveler might just break the monotony. It's the tale of an ancient shipwrecked alien who seeks the protection from psychic humans, and how modern-day searchers discover the truth about his fate.
A Far Traveler is available as an ebook for $3.00 at Amazon.com, Smashwords.com, and other on-line bookstores.  You can also access many of Blake's free stories at his website: http://shamangene.com/BLOG/. He can be reached by email at: ringringBlake@hotmail.com. 
~ ~ ~
A Far Traveler is currently available until mid-February on Smashwords for free using the coupon code ZE68Z. Reviews would be greatly appreciated.
Thanks for visiting!